We proudly give back to those in need with our November "Bless and Be Blessed" Campaign. Mansfield Insurance Agency donated $5 for every Quote ran or Referral received during the month of November.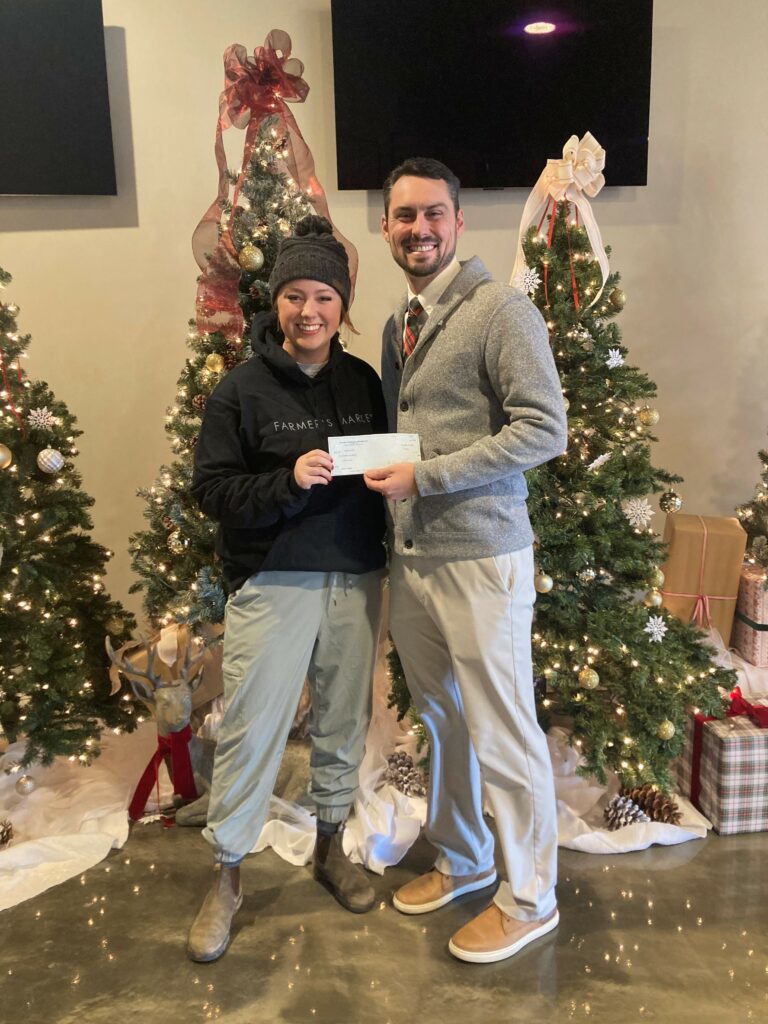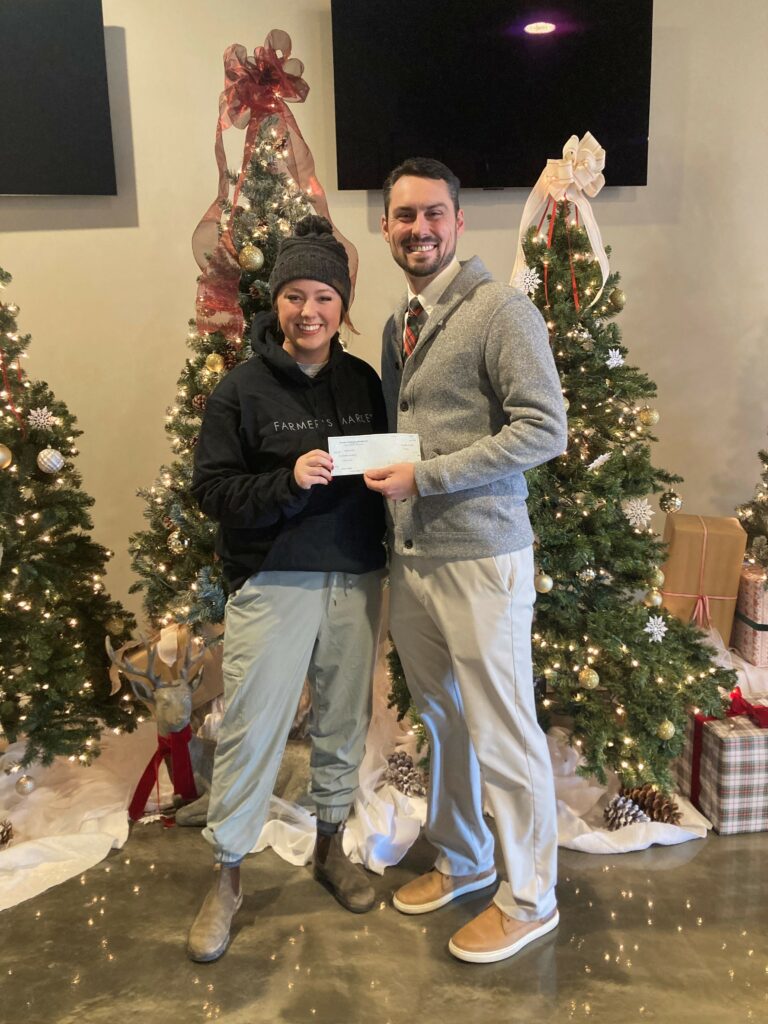 Matthew Hatoway, Agency Owner, pictured with Kasey Cupps, Director of the Church on Fire weekly Drive-Thru "Farmer's Market".
Last week we visited Church on Fire to make a donation to their Drive-Thru Farmer's Market. Did you know the non-profit market provides a weeks worth of food (fresh meat, produce, shelf-stable items, and non-perishables) for between 450-500 families EVERY WEEK of the year? They are always looking for support, whether in the form of a monetary donation, food donations and volunteers to help execute the market. Families drive up and their cars are loaded by amazing volunteers. Rain, shine, heat, cold…thank you for blessing 100s of families in need each week! We can't wait to come volunteer with you.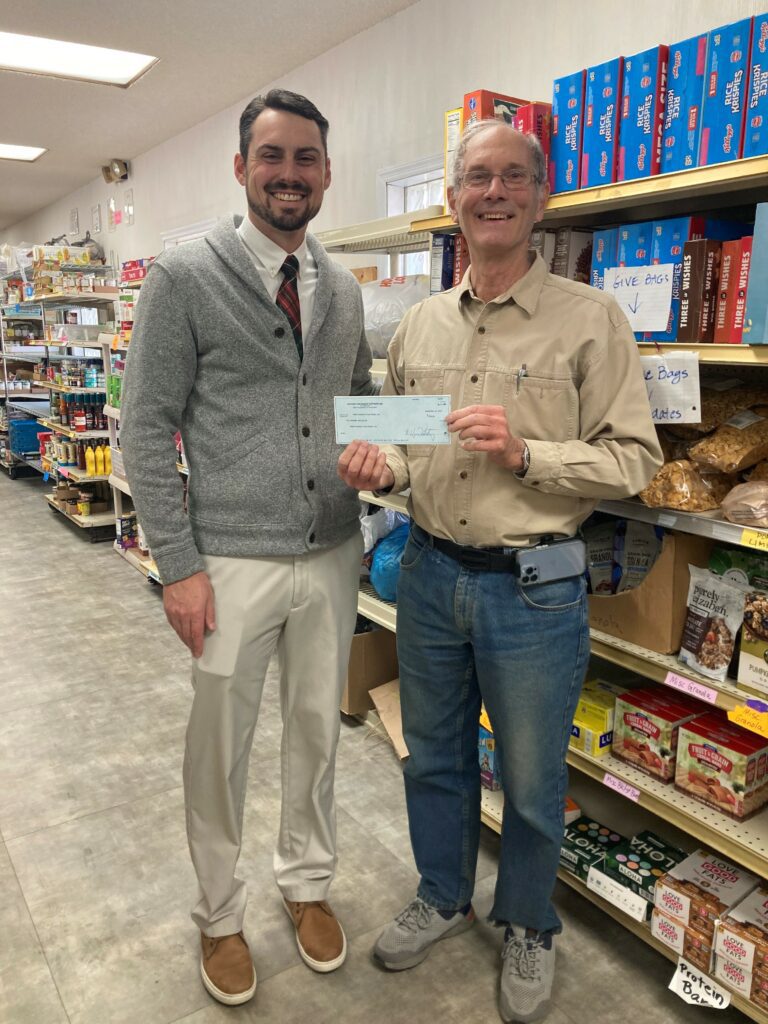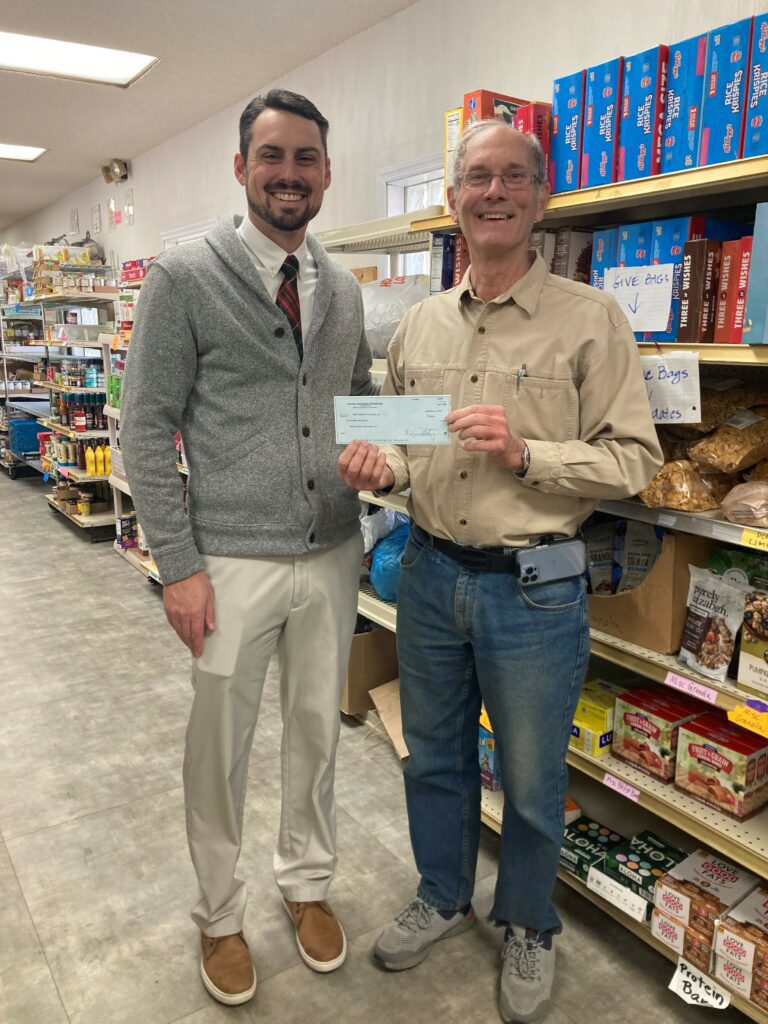 Matthew Hatoway, Agency Owner, pictured with Bruce Lippard, Board President of the North Dearborn Pantry.
A few days before Christmas we stopped by the North Dearborn Pantry, Inc. to make our giveback donation. Thank you Bruce for the tour and teaching us all about the services you provide to those in need in our community. From clothes to hygiene products, and food; "customers" fill out their order form and they even get their own "Click List" type shopper who fills their carts and loads their cars. The NDP helps about 100 families in need who are welcome to shop twice a month. Thanks for all you do and we look forward to continuing our partnership!